This website is © thereformersmk 2013
All rights are reserved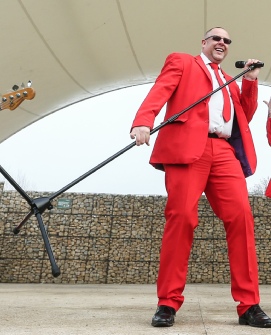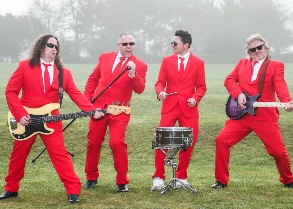 Mr Timmins is the lead singer and front man for The Reformers and our official pie taster !
He was raised by a family of wild cats in the back streets of Birmingham nearly a century ago and still goes crazy for a saucer of milk or a ball of string now and again.
Now a professional stunt man, you have no doubt seen Mr Timmins in one of many blockbuster movies from the past 4 decades. When Steven Spielberg needs a 'go-to-guy' for a difficult film scene, Mr Timmins is his first call. Steven couldn't find a killer whale for the final scene of 'Free Willy' that could jump over an air bed let alone a huge pile of rocks with a 12 year old boy standing on the top, so who did he call? . . . . that's right, Mr Timmins. After 6 hours in make up and 7 Pukka steak & kidney Pies, Mr Timmins nailed the jump on the first take, a scene that got him nominated for the Oscars as 'Best scene featuring a man dressed as a killer whale'. He didn't win but came a very close fourth.
In his spare time, Mr Timmins is also a professional golf coach and has taught many of today's golf legends, the correct way to put your golf clubs back in the car and sod off to the bar instead . . . what a true talent !